Belloni Eleonora, Quando si andava in velocipede. Storia della mobilità ciclistica in Italia (1870-1955), Milano, FrancoAngeli, 2019. link alla casa editrice
Stefano Maggi ed Eleonora Belloni, Ferrovia Vale D'Orcia. Guida storica e panoramica sui binari del treno natura, Siena, Nuova Immagine, 2022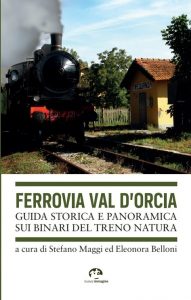 Eleonora Belloni e Stefano Maggi, Muoversi Domani. Verso una mobilità più sostenibile, Milano, Franco Angeli, 2022. Link alla pubblicazione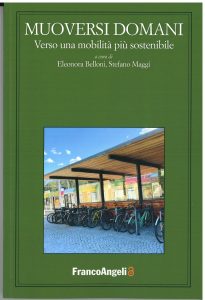 Borghesi S., Calastri C., , Fagiolo G. (2019). "How do people choose their commuting mode? An evolutionary approach to travel choices", Economia Politica, 36: 887-912. https://doi.org/10.1007/s40888-018-0099-1
Borghesi S., Antoci A., Marletto G. (2012). "To drive or not to drive? A simple evolutionary model", Economics and Policy of Energy and the Environment, No.2/2012, pp.31-47.
Bianchi F., Baňos J., Orefice C., Costantini S. (2019), Good Health, Quality Education, Sustainable Communities, Human Rights. The Scientific contribution of Italian UNESCO Chairs and partners to SDGs 2030, Firenze, FUP https://fupress.c om/catalogo/good-health-quality-education-sustainable-communities-human-rights/3951
Bianchi F., Roberto S. (2016), Le modalità del vivere urbano. Socialità, condivisione, nuovi bisogni di abitabilità, Milano, Franco Angeli https://www.francoangeli.it/Ricerca/scheda_libro.aspx?id=23522
Bianchi F. (2016), La vita in condivisione, "Il Mulino" Rivista web https://www.rivistailmulino.it/news/newsitem/index/Item/News:NEWS_ITEM:3206
Zini Francesco, Polis/bios: Nuove tensioni biopolitiche e biogiuridiche, Ariccia, Aracne, 2018. link alla casa editrice
Mari Carlo (2020), A business history of the bicycle industry. shaping marketing practices, Cham, Palgrave MacMillan. ISBN 978-3-030-50562-2. DOI:10.1007/978-3-030-50563-9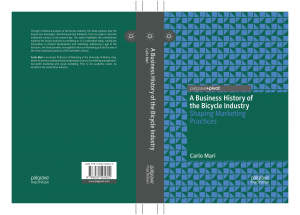 Mari Carlo (2019), "Bicycle statistics in Italy", in G. W. Sanderson (ed.), Cycle History 29. Proceedings of the 29th International Cycling History Conference, The ICHC Publications Committee, Verona, NJ, USA, pp. 190-195. ISBN 978-0-578-20956-2.
Mari Carlo (2015), "Putting the Italians on Bicycles: Marketing at Bianchi, 1885-1955 ", Journal of Historical Research in Marketing, vol. 7, n. 1, pp. 133-158. DOI: 10.1108/JHRM-07-2013-0049
Mari Carlo (2013), Il marketing sociale per la mobilità ciclistica urbana, Milano, Pearson Education Italia. ISBN 978-88-7192-981-1.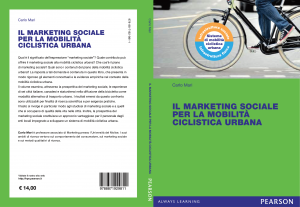 Stacchini L., Pedonalizzazioni in Città. Una comparazione fra Siena, Friburgo e Pontevedra, in Trasporti & Cultura, n. 64, 2023, pp. 87-93.    Link alla pubblicazione